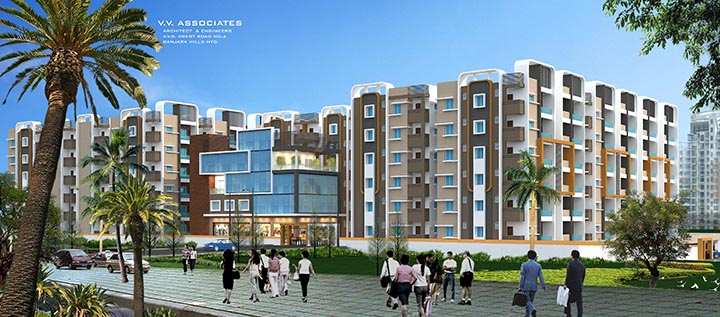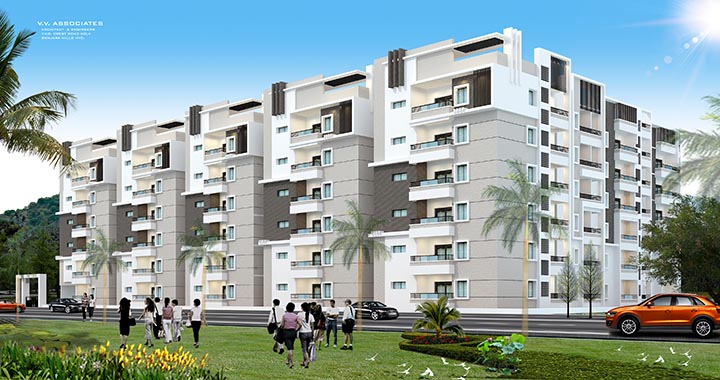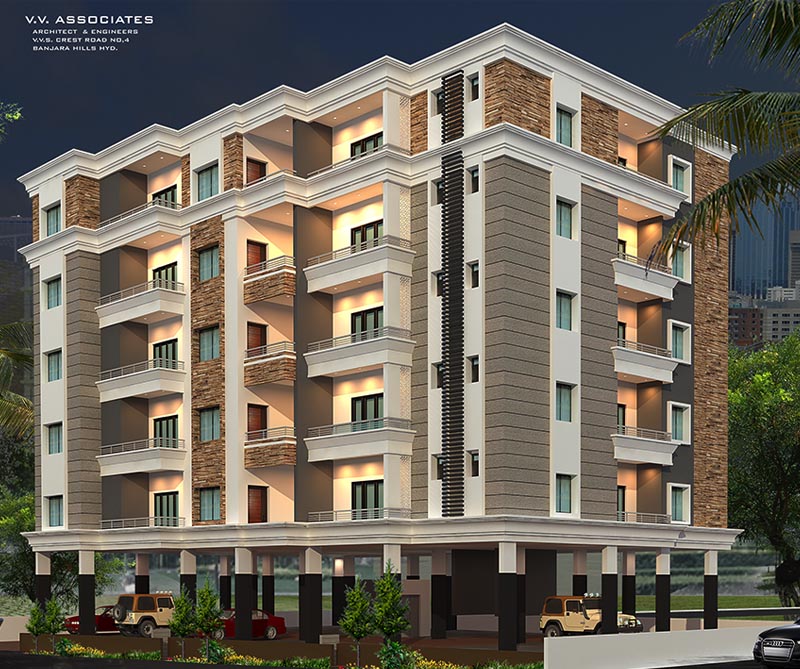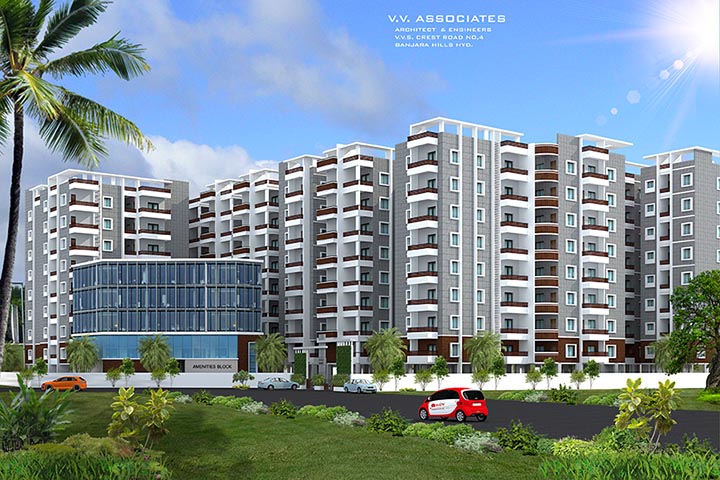 Founded in the year 1982 by Mr.P.Vishnu Vardhan,VV Associates is a leading architectural firm based in Hyderabad, India. We have several landmark projects over the years showcasing the top class design standards and architectural ideals, We believe that a quality living space is the foundation for a quality life.
why us?
Methodical approach towards each stage of construction..
Guidance of the master, Mr.P.Vishnu Vardhan, one of the oldest practising architect & civil engineer in the city who has won various awards for his spectacular work.

Few of his awards include:
Meritorious service in the year 1994 by Late Prime Minister P.V.Narasimha Rao.
Lal Bahadur Shastri Award in the year 1996.
Dr. Sarvepalli Radha Krishna Award by Polytechnic Association.
Indira Gandhi Sadbhavana Award in the year 2008 from Indian Government, Delhi.
Our highly experienced team which has been built over the last 35 years relentlessly working towards highest design standards.
Our Vision
Often it's the invisible nuances that make the visible difference & that's what our team, as a single entity, believes in at the V.V firm. With all the technological growth our country has been through, we feel that even Architecture is not a formal trend anymore, but an answer to the needs of the society from today, to the years to come. Hence, our vision is to create the perfect spaces to delight our clients by designing with an awareness of the past, in the present, to build a better future.
People behind
VV Associates
Founder, Chairman & Chief Consultant
Mr. P. Vishnu Vardhan, the captain of the ship, is a true leader who brings with him a solid 40 years of experience in construction, engineering, design & a robust of understanding the ground realities and rich crisis management experience from the innumerable projects handled in his long and illustrious career as a consultant. Mr.Vardhan was always a topper of his batch at JNTU, where he pursued a degree in civil engineering & masters in geo-technical engineering. His undying punctuality, attention to detail, discipline, acute business sense has seen VV Associates grow in reputation and size making it the leading architectural company heralding a new era of excellence. Mr.Vishnu has nurtured the company with his unique vision & deep insight of the realty sector. It wouldn't be an understatement to say that he is a workaholic who makes it a point to lead each and every project till date. Apart from being the guiding force of the company, Mr.Vishnu is all for promoting education through various social causes, one of which is by sponsoring fee and gold medals to the merit students every year at JNTU and the Government college of Poly- technique.
Chief executive officer
Mr.Harsha brings with him a potent combination of modern education, management & international exposure Having been brought up in an environment where education is considered divine, Harsha went onto study architecture & management from Illinois Institute of Technology, Chicago where his designs won 2nd and 3rd place in the International Annual Fest consecutively for all five years of his study. He then worked with Karidis Architects, Chicago, a firm that equipped him with an in depth and hands on understanding of a Cosmo lifestyle for the generation new customer.
In 2007, he joined VV associates and has been leading it in creating standout structures combining elements of aesthetics and efficient functionality. Under his guidance, the firm has transformed many value propositions into experiences from commercial and high end residential interiors to large scale architectural projects. His work is a constant pursuit of a visionary aesthetic that encompasses all fields of design. He believes that once the trust of a client and the concept plan is resolved everything else, falls in place. Despite his experience, he is driven to constantly reinvent his work.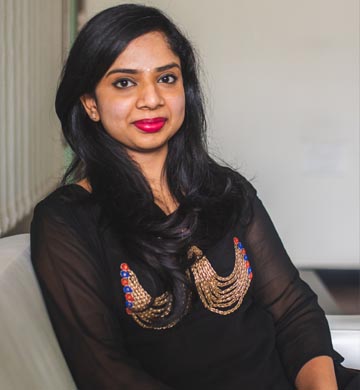 Head - Interiors and Administration
Since VV Associates expansion into interiors and turn key projects, Ms.Mrudula heads the Division adding the new age design element to the wing. A play of material, the judicious use of today's technology and a design sensibility that borders on the minimal without being cold, defines the style of Ms.Mrudula. She aims at transforming every site into a stimulating environment, rich in inventive detailing. Her managerial skills and sparkling persona reflects in her work, ensuring a smooth customer-firm & employee - employer relationship. Being a civil engineering graduate from Chaitanya Bharati Institute of technology Hyderabad, Ms.Mrudula went onto pursue her passion for design at Jawaharlal Nehru Institute of fine arts.She then pursued an interiors course specialising in lighting, residential and showroom design at Parsons school of design, New York in order to bring back the global exposure in her design elements at the VV Office.